Main content starts here, tab to start navigating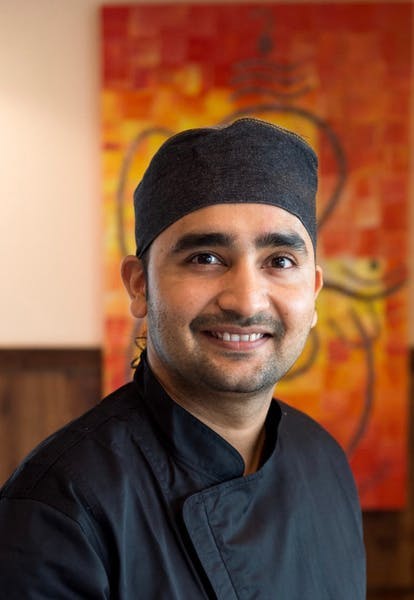 PAUL SINGH
Executive Chef, Partner
From the first time Chef Paul Singh stepped into his family's kitchen, it was the beginning of life long, passionate quest for the knowledge of food. He remembers being fascinated by the smell and aroma which used to come from the kitchen. Chef Paul Singh has experience working in an Indian restaurant in Rome,Italy and he has been working in Chaat Bhavan and Mantra India for more than 10 years. He continues create new recipes and dishes and he buys all of his vegetables and herbs locally. He believes Indian herbs such as ginger, garlic, and turmeric are medicine to the soul.
Chef Paul has been working with Chaat Bhavan and Mantra India for over ten years and he specializes in vegetarian food and he has created a number of unique recipes and is experienced in handling catering events involving more than 10,000 people. He motivates and trains the kitchen staff to perform to the best of their abilities. He observes food preparation and production, ensuring that the food safety procedures are always adhered to. He is specialized in creating unique menu for your events according to your needs.
The skill he gained at Chaat Bhavan and Mantra India allowed him to make his jump to head chef at centralized kitchen and partner.